AUDIO LIGHTING RENTALS
I provide equipment for a variety of configurations and events. Rates include setup and teardown with live technical support.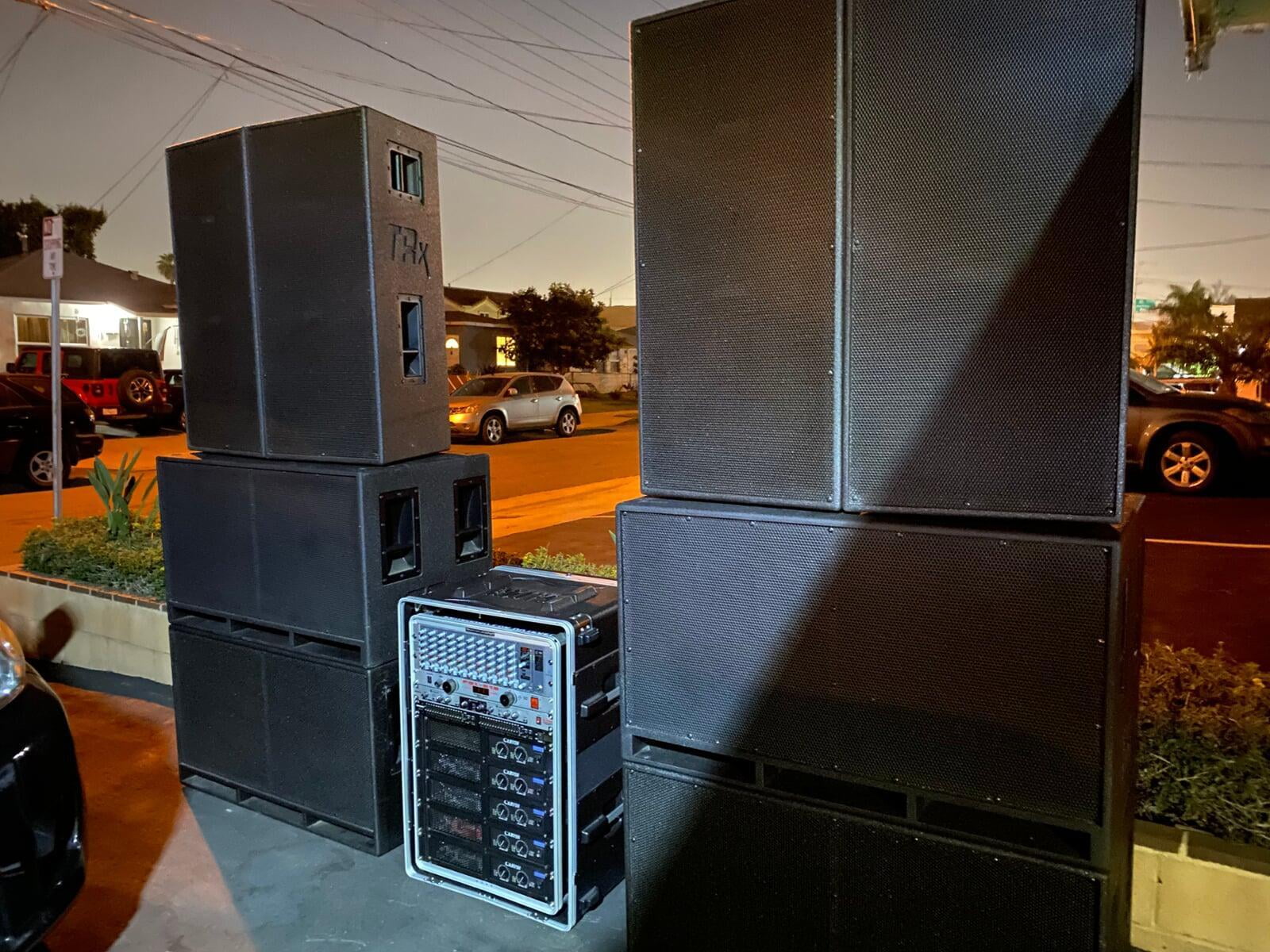 AUDIO RENTAL PACKAGE - XL
15" x 10" 3 way neodymium tops (X4)
2x18" neodymium driver subwoofers (x4)
Professional AMPLIFIER rack switching power suppply (super light) with power conditioner, crossover, equalizer, and 12 channel mixer with snake and complete mic PA setup
all custom cables provided,
READY FOR A 20FT bass heavy STAGE or concert!

also available with complete 20ft truss lighting setup